WHAT SHOULD BE REVISED IN THE DECISION TO ALLOW PREGNANT AND LACTATING CHILD MOTHERS IN SCHOOL
Education is a Constitutional Right as seen in Article 30 of the 1995 Ugandan Constitution and SDG 4: Ensure inclusive and quality education and promote lifelong learning opportunities for all. This is important regardless of the state a willing person is in.
Other than the Academic pursuits, there are other alternatives to skilling the 'CHILD MOTHERS' through Vocational and Life Skills.
These 'CHILD MOTHERS' did not decide on their own but rather the need to look at the causative circumstances is very important like Extended lockdown periods that caused redundancy, Forced Marriages and Sex, Rape and Defilement cases that shot up to over 3000 in the year of 2020 in Kigezi alone, compromise by parents where 90 fathers abused their own daughters in 2019 and over 200 did the same in 2020 in Kabale.
The specific causes of all these are;
Poverty in a bid to look for survival
Limited mobility due to lengthy lockdowns where 723 cases of teenage pregnancies were recorded in just 7 months of January – July 2021 in Kabale District.
Gender based violence due to the continued retention of children and their fathers in the houses that was not the case.
Sexual Harassment and a visible increase from 1058 that shot to over 1312 from March 2020 in Kabale alone.
Limited sexuality Education and SRHR information among the youth.
There are consequences of increased teenage pregnancies which were identified in
Population explosion
Increased rates of HIV/AIDS spread
High rates of school dropouts
Heavy dependency rates and
Increased crime rates.
Much time is already lost where the Government needed to be more Proactive than Reactive.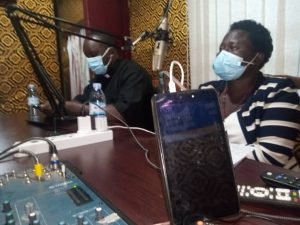 In all these, there is need to:
Intentionally train teachers on how to handle the affected teenagers and give them hope in a sense that there is still a future ahead that needs to be secured.
Address Grass root causes of teenage pregnancies and related effects using the gender lens as the right to information and Education cannot be separated.
Passing of favourable in school policies that allow for integration of SRHR information into the curriculum. One Nelson Mandela said; "Education is the most powerful weapon which you can use to change the world"
Tailor make the Timetable to handle the physical demands of their situations till the situation normalizes
Support all schools dealing with the challenge by setting a supplementary budget to all schools, which would set up counseling opportunities for children, Antenatal Services by employing a specific person in charge.