DIGNITY AND EQUALITY IN RIGHTS HAS BEEN UNDER A SUSTAINED ASSAULT IN RECENT YEARS
Human Rights Day is observed every year on 10 December — the day the United Nations General Assembly adopted, in 1948, the Universal Declaration of Human Rights (UDHR). The UDHR is a milestone document, which proclaims the inalienable rights that everyone is entitled to as a human being – regardless of race, colour, religion, sex, language, political or other opinion, national or social origin, property, birth or other status. Available in more than 500 languages, it is the most translated document in the world.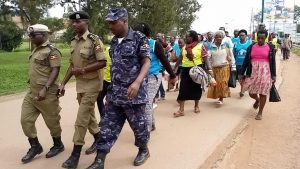 2022 Theme: Dignity, Freedom, and Justice for All
It is absolutely clear that we need to regain the universality of human rights, the indivisibility of human rights, and we need to find a new energy that motivates young people around the world." Volker Türk, UN High Commissioner for Human Rights
The 75th anniversary of the Universal Declaration of Human Rights will be celebrated on 10 December 2023. Ahead of this milestone, starting on this year's Human Rights Day on 10 December 2022, we will launch a year-long campaign to showcase the UDHR by focusing on its legacy, relevance and activism.
In the decades since the adoption of the Universal Declaration of Human Rights in 1948, human rights have become more recognised and more guaranteed across the globe. It has since served as the foundation for an expanding system of human rights protection that today focuses also on vulnerable groups such as persons with disabilities, indigenous peoples and migrants.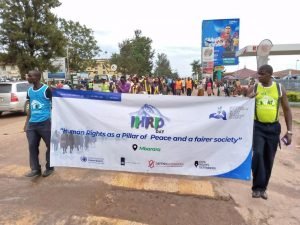 However, the promise of the UDHR, of dignity and equality in rights, has been under a sustained assault in recent years. As the world faces challenges new and ongoing – pandemics, conflicts, exploding inequalities, morally bankrupt global financial system, racism, climate change – the values, and rights enshrined in the UDHR provide guideposts for our collective actions that do not leave anyone behind.
Achieving gender equality is the unfinished human rights struggle of this century. All girls & women must be permitted to exercise their full human rights in a safe environment without fear of violence, prosecution or persecution.
The year-long campaign seeks to shift the needle of understanding and action towards greater knowledge of the universality of the UDHR and the activism associated with it.
Much as this has been the aim of both State and non-state actors, we still witness the acts of Aggressive abductions, Surveillance on the investigative journalists, limitation on Access to information, Limited capacity of grassroots HRDs, Intimidation and Harassment against the HRDs especially working in areas of Environment, Extractives and Media.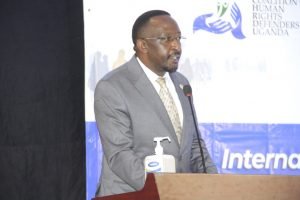 The general overview of the Human Rights situation in Uganda has been more challenging with less victories from the great efforts invested, "Abductions in Uganda are being conducted by vehicles (numberless vehicles) called drones. Even Traffic cannot identify them. No institution has owned them – Police & Army are denying knowledge of the numberless drones.", HRDs face harassment, intimidation, interference, and persecution in the course of their work noting that the Government has continued to apply laws that seek to restrict their work and silence them thus calling for more advocacy and Collaborative advancement between stakeholders at all levels thus ensuring that no one is left behind.
LOSCO with other Human Rights Defenders under their umbrella the National Coalition of Human Rights Defenders Uganda – NCHRD-U have asked the government to expedite the bill that protects them.
The Human Rights Defenders Protection Bill 2020 was only read once during the 10th Parliament and the bill has since remained on the shelves. This came up during the 24th Human Rights Defenders Day Celebrations in Mbarara City under the theme "Human Rights as a Pillar of Peace and a Fairer Society". Legitimate work of HRDs in Uganda has made advances with various actors and activities which fulfill and advance the purposes and principles of the Universality of rights, we are often confused for opposition but its clear CSOs derive there mandate from the constitution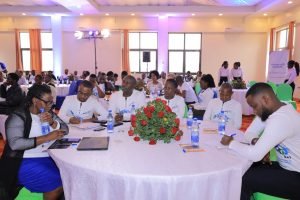 Much as several laws support human rights defenders like Article 38, which speaks about our activities and obligations, HRDs, want a specific law that recognizes, legitimizes, and protects their works as human rights Defenders. HRDs were happy when the Bill that protects their work made it to the floor of the 10th parliament but were saddened that it was shelved. We need an economy that invests in human rights and works for everyone. We need to renew the social contract between Governments and their people and within societies, so as to rebuild trust and embrace a shared and comprehensive vision of human rights on the road to a just and sustainable development.
Human rights defenders need to remain devoted to pushing for economic, social, cultural, civil, political, and other rights in a collective way for individuals and society. The threats directed at human rights defenders undermine the principles of peace and democracy.
The 2030 Agenda for sustainable development explicitly recognizes it is grounded in UDHR and has to be implemented in a manner that realizes human rights.
The UDHR has inspired many struggles for stronger human rights protection and helped them to be more recognized. Whenever and wherever humanity's values are abandoned, we all are at greater risk. The solutions to today's greatest crises are rooted in human rights. Rights violations reverberate across borders and across generations. These can be, must be, and collectively overcome. We need to stand up for our rights and those of others. We all have a role to play.