MEETING WITH THE TEACHERS OF KABALE MUNICIPAL COUNCIL IN PARTNERSHIP WITH UHRC ON HUMAN RIGHTS
Understanding the Laws that govern Human Rights and Duties of Stakeholders
THE SUPREME LAW
The Constitution is the supreme law of Uganda. The present constitution was adopted on 8 October 1995.
It is Uganda's fourth constitution since the country's independence from Britain in 1962.
The first Constitution was adopted in 1962 only to be replaced 4 years later in 1966.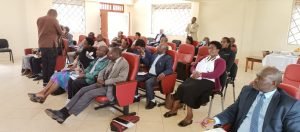 Article 38 of the Constitution mandates the Citizens to play a role in the governance of their country.
Article 39 Right to a clean and healthy environment; Every Ugandan has a right to a clean and healthy environment.
Article 41 (1) of the Uganda Constitution states that "Every citizen has a right to access to information in the possession of the state or any other organ or agency of the state except where the release of the information is likely to prejudice the security or sovereignty of the state or interfere with the right to life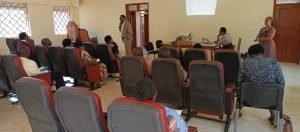 What are Treaties? A treaty is a formal, legally binding written agreement between actors in international law. It is usually made by and between sovereign states, but can include international organizations, individuals, business entities, and other legal persons.
What are Charters? A written Grant by the Sovereign or Legislative power of a Country by which a body such as a city, company, is founded or its rights and privileges defined.
For Defenders of Universal Human Rights; #Environmental Rights, #Women Rights, #Children Rights, #Democratic governance rights, #Refugee rights, #Land Rights,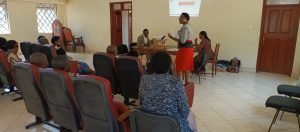 There is need to activate and functionalize the structures in schools from the Student's Bodies, Teachers, PTA Management and Board when it comes to Disciplinary processes.
There is a very big difference between Punishment,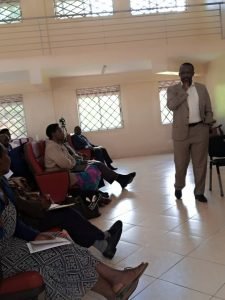 Correction and Discipline and therefore the Teachers ought to understand when to apply what in regard to Respecting, Promoting and Protecting Human Rights.
The need to understand the role of Duty bearers and Rights Holders in School Setting is very important in the process of streamlining Human Rights promotion and when it comes to Abuse and Violation of Human Rights, the knowledge of the State and Non State actors should be clear and the line drawn for better understanding of these concepts.
The concept of Human Rights also must be understood from the aspect of Human Rights Based Approach which brings out the elements of Participation, Accountability, Non Discrimination, Empowerment and the links to Rule of Law which inform a just process of social Justice and local ownership in Development.