HUMAN RIGHTS EDUCATION – ROLE OF THE YOUTH IN PROTECTING AND PROMOTING HUMAN RIGHTS
WHO IS A YOUTH?
The time of life when one is young especially :  the period between childhood and maturity. The early period of existence, growth, or development
A young person especially : a young Male/ Female between adolescence and maturity
Uganda's National Youth Policy defines youth as those aged between 18 and 30. In contrast, the East African Community (EAC) defines youth as those between 15 and 35 years while the United Nation's definition is 15-24 years.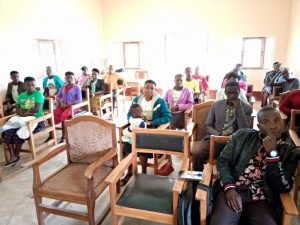 Youth have the creativity, the potential and the capacity to make change happen – for themselves, for their communities, and for the rest of the world. LOSCO works with young people and is committed to accompany them to work together to drive social innovation and change, participate fully in the development of their societies, eradicate poverty and inequality, and foster a culture of peace and Human Rights.
Participation in the protection & promotion activities can help youths become better informed about current events.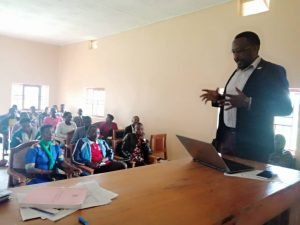 Human Rights go Hand in Hand with Human Responsibilities but ignorance of one affects the role of the other.
It stresses that developing capacities for participation is an important result in itself.
The youth can preserve human rights for generations and implant the importance and value of human rights in people's hearts.
Youth is the link between children and adults. The message of human rights will be conveyed to these two groups by the youth.
As youth, we should convey the message of human rights to society.
Young people face discrimination and obstacles to the enjoyment of their rights by virtue of their age, limiting their potential.
The human rights of youth therefore refers to the full enjoyment of fundamental rights and freedoms by young people.
Promoting these rights entails addressing the specific challenges and barriers faced.
WHAT CHALLENGES AND DISCRIMINATION DO YOUNG PEOPLE FACE?
Pursuant to Human Rights Council Resolution 35/14, The documented discrimination and some of the challenges for young people in accessing civil, political, social, economic and cultural rights are here with Highlighted.
Participation: Youth are under-represented in political institutions, with less than 2% of parliamentarians worldwide aged under 30. Moreover, the age of candidacy for national parliaments, and especially for higher office, is not always aligned with the minimum voting age.
School to work transition: Young people worldwide are three times more likely than adults to be unemployed.
Access to health, including Sexual and Reproductive Health and Rights: In some countries, parental notification is required for young people to access sexual and reproductive health services, such as menstrual goods and services.
Youth in vulnerable situations: Young migrants including asylum seekers and refugees, young people in conflict with the law and youth with disabilities face additional challenges due to their specific situation.
Age is one characteristic that often intersects with, adds to and multiplies discrimination based on other grounds, thus preventing many young people from enjoying equal opportunities and substantive equality.
"As people face more and more Human Rights challenges, in terms of economic, social & environmental factors as well as mental health issues, the potential for simple programmes like community empowerment to improve resilience is really necessary."
Our communities are stronger when everyone has the opportunity to contribute. Your involvement as Youths can help a community establish relationships through coordination, gain knowledge, and be better prepared to face dynamic Human Rights challenges.              
WHAT THEN CAN THE YOUTHS DO TO PROTECT AND PROMOTE HUMAN RIGHTS
In its resolution 1983/46, adopted at its 39th session, the Commission called upon states to take appropriate action for the exercise by youth of all their human rights, including the right to education and the right to work, "with a view to creating conditions for the active participation of young people in the formulation and implementation of programmes or the economic and social development of their countries". "the need to educate young people in the ideals of peace and mutual understanding, respect for human rights and fundamental freedoms and dedication to the aims of social progress and development.
ARTICLE 38 CIVIC RIGHTS AND ACTIVITIES
(1) Every Uganda citizen has the right to participate in the affairs of government, individually or through his or her representatives in accordance with law.
Article 53 Mandates UHRC
CHAPTER 4 – HUMAN RIGHTS AND LIBERTIES
First, the right of youth to appropriate education, training and work. The education youth should receive must not only involve training in the skills necessary for gainful employment through the practice of a trade or profession, but also provide moral and spiritual enlightenment. youth will be able to offer their fullest contribution to society only when they receive proper moral and spiritual education.
Secondly, should be able to participate actively in implementing projects dedicated to improving living conditions, upraising the quality of human life, and developing the self-reliance of their communities. youth could be encouraged to promote the spread of literacy; to participate in projects aimed at improving health care and medical treatment; to contribute to community service programmes of a humanitarian nature.
Thirdly; Youth need to contribute to the enjoyment of human rights and the establishment of world peace, At the same time, to achieve this full enjoyment of human rights youth must also be at the forefront of efforts to promote social and economic progress and justice. 
Fourthly; Speak up for what you care about. We all have something that we care deeply about, whether because of an experience we underwent, an encounter we've witnessed, or a story spoken by someone close to us. Advocacy has a huge impact in communities everywhere.
One brave voice is enough to open up a channel for others to share their experiences and support human rights.
LASTLY; Stand up against discrimination.
Discrimination has a way of creeping up in places we never imagined encountering it. When we have each other as support, we are more empowered against injustices in the workplace or in a classroom.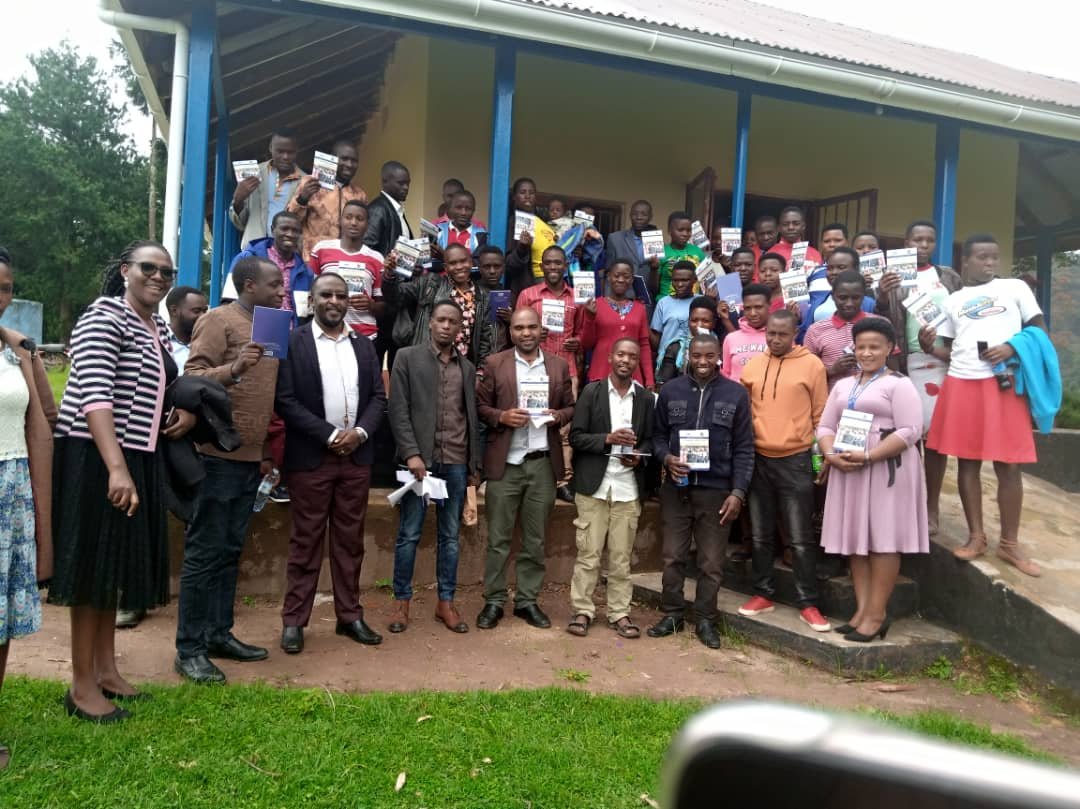 Acting together, we're powerful enough to pave a new path to equality and fairness.