The Batwa too have Human Rights to promote
THE LIFE OF BATWA MATTERS TOO – LOSCO PARTNERS WITH MISSIONARIES OF HOPE TO IMPROVE BATWA LIFE
Local Sustainable Communities organisation (LOSCO) was established as Community Based Organisation to create a place with activities and support services that would cater to the specific needs of a wider community. A Member of KICSOF, UNNGOF, NCHRD-U, AWID, CCEDU, DPI, IRISE EAST AFRICA, DEFEND DEFENDERS, AFRONGO and DENIVA which are collaborative Membership Organisations.  Today, we are the most dependable community based organisation with a variety of programs and services. Since our inception, we have proudly served several and different categories of persons in the community Batwa Inclusive.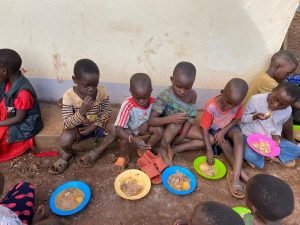 Despite the government's will and some degree of commitment to improve the situation facing the Batwa people; manifested in the legal frameworks in place, instances of institutional and cultural exclusion appear to be pervasive in Uganda. The policies, legal and institutional frameworks while being supportive of batwa people, have not been operationalised to be of practical benefit.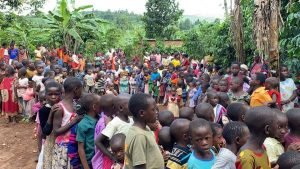 Majority of our communities are ignorant about them and this informs their practice (including Batwa and cannot therefore demand for their rights). The Batwa face extreme conditions of poverty, have limited opportunities for accessing education, health, suitable housing and employment opportunities. Experience has clearly demonstrated that Batwa people continue to be excluded from society, are largely an invisible and silent population, and consequently lack capacity to cope, communicate, and contribute.
It is not unusual to have programme implementers suggest that time, energy and resources should first be devoted to other populations, with the assumption that batwa populations will receive attention as soon as the problems with the other population are solved. This is unacceptable. The lives of Batwa are no less valuable than the lives of those who are not minority: there is no reason why the millions who live in Batwa communities should delay or deny their needs and wait for an unspecified point in the future. This is not only a human rights issue. This situation violates the human rights of the Batwa people and frustrates their efforts to participate in democratic processes. If conditions surrounding the Batwa are to practically change, communities must be sensitized on international and local laws and policies that embody the fundamental human rights for all people. Poverty alleviation in Uganda and the genuine progress toward achievement of the Millennium Development Goals will never be realized unless the batwa people are actively and effectively participating in mainstream community, national, and international economic and social development efforts.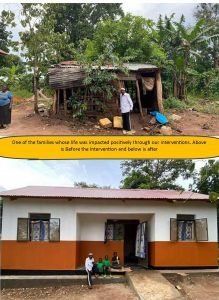 LOSCO will continue to collaborate with the willing bodies to make the change happen and promote all-inclusive development through.The work of LOSCO is divided into five complementary and mutually supportive goals related to the primary means of action: Advocacy for Human Rights, Health, Education, Better Agricultural Practices, and Infrastructural Development under the mission; "To Promote Community Transformation through Partnership and Networking with Government Agencies and Other NGO's"
Strengthening and promoting collaborative linkages with other DPOs
Liaise with local and community leaders to promote community engagement
Facilitate gender mainstreaming of Batwa communities.
The aim ideally targets sensitization of communities about the human rights and the legal provisions that guarantee the participation of Batwa people in socio-economic and political mainstream programmes in Uganda. While the effort is to spread the campaign to the public through radio programmes, special target will be made to focus on: law enforcement agents, teachers, community leaders, development workers, and policy makers.