RADIO TALK SHOW ABOUT THE SITUATION ON RIGHTS OF PLWDs IN UGANDA
WHAT IS DISABILITY?
A physical or mental condition that limits a person's movements, senses, or activities.
A disadvantage or handicap, especially one imposed or recognized by the law.
DISABILITY SITUATION
According to the Joint Study entitled ―Chronic Poverty and Disability in Uganda, carried out for Action on Disability and Development, LOSCO established that, exclusion of people with disabilities in Uganda was noted to happen in three different ways: economic, social and political.
Worldwide, fifteen percent (15%) of the world's population or one (1) billion people live with some form of disability. In Uganda, (UBOS 2016) 12.4% of the Uganda's population lives with some form of disability approximately 4.5 million Ugandans are persons with disability hence a development concern and Kawempe division accounts for (22.6%) of all persons with disabilities living in Kampala district. 10% of an affected population [by disaster] will develop serious psychological trauma. 80% of people with disabilities live in developing countries, and there, make up 20% of the poorest of the poor, living on less than $1 a day. This Report showed that disability was more prevalent amongst women (15 per cent) than men (10 per cent); higher in rural areas (15 per cent) than in urban areas (12 per cent). This nearly correlated with the World Health Organization Report of 2010 which put the global disability prevalence rate at 15%.
Children with disabilities
The Uganda Population and Housing Census indicated that the total population of all children aged 18years and below was 57.2% (19,874,000) of the total population. Considering that 5.82% of Ugandan Children are estimated to be children with disabilities, this translates to 2,027,148 children with disabilities (1,052,000 boys and 974,488 girls), (National Action Plan for Children with Disabilities 2016/17- 2020/21, MGLSD). This is comparable to the estimated a prevalence of about 13%, that is, 2.5 million children living with a disability (UNICEF, 2014).
Uganda is overall on track towards achieving education for all, with a net enrollment rate of 93% boys and 96%girls (Ministry of Education and Sports, 2016/17). The Uganda National Population and Housing Census data 2014 shows that, 605,380 (304,270 males and, 301,110 females) were persons with disabilities aged between 6-12 years and rightly contributing to the Gross Enrollment Ratio (GER) in primary education.
However, enrollment and completion of Children with Disabilities in primary and secondary schools is significantly low. Only 9% of Children with Disabilities of school going age attend. 0.81% (820) student with special needs out of 101,186 students sat Uganda advanced Certificate of Education Examinations (Uganda National Examination Board, 2017).
SUCCESSES AND CHALLENGES IN THE REPORTING ABOUT THE SITUATION OF PERSONS WITH DISABILITIES
The major challenges for these children not adequately attending school are; inadequate financial resources provided to responsible institutions at national and local level, insufficiently trained staff, inaccessible physical environment, (disability-unfriendly classrooms and latrines) communication and information means ( e.g. Lack sign language and Braille) as well as a shortage and unaffordability of assistive and mobility devices .(UNICEF, 2016:p9).
For disabled children, every day is a struggle. The multitude of barriers limiting their access to education and the weight of what other say about their condition are obstacles to their well-being and fulfillment. No matter what physical or mental condition the children are living with, they all are entitled to an environment that will promote their development – whether to go to school to learn about cultural activities or to have fun. Health care interventions, education, rehabilitation and sustainable livelihood development are the aspects to be taken care of.
Disability is just as much or more about how society puts up barriers that exclude and disadvantage people with impairments by not recognizing their rights, needs and potentials, prejudice towards persons with disabilities. These barriers include poverty, lack of education, gender, religion, age, social stigma and geographic isolation.
The changes need to be brought from the policy level that would make every public institutions accessible to the people living with disabilities, develop education materials for the people with disabilities and make it accessible to them, make provisions for their independent living in the community as well as support need to be provided by other funding bodies as well the government entity for responding to emergencies and natural disasters and for disaster preparedness for everyone including the people living with disabilities to control the risk. Also, a social culture should develop that accept every individual in the society equally without discriminating in any of the ways.
Economically, exclusion centered around obstacles to participation in livelihood activities, especially those of an income generation nature. Access to financial resources was noted to be a major factor in this regard. While there was no evidence of official policy by financial institutions to exclude disabled people from accessing loans, most disabled people were on record for having been denied credit facilities in nearly all such financial institutions simply because managers thought they had no ability to pay back. People with disabilities were also excluded from joining credit groups by able-bodied group members. In such instances members of the groups feared that if allowed, disabled people would never be able to pay back their loans. In certain instances it was clear that able-bodied community members sympathized with the condition of disabled persons to the extent that they pitifully excluded them.
Evidence from the United Nations Agencies shows that ethnic groups are scattered across Uganda, live in rural areas and are largely disadvantaged. Ethnic minorities women with disabilities tend to experience triple discrimination, are marginalized, have very limited access to property and majority are never included at decision making levels both within their structures and mainstream.
LEGAL PROVISIONS AND FRAMEWORK
Uganda is one of the few countries in the region that boast of comprehensive legal provisions for inclusion of people with disabilities in the country's development process. The main framework for this is the 1995 Uganda Constitution which enshrined in it specific provisions on disability. The Constitution emphasizes achievement of:
(a) Fair representation of marginalised groups (including disabled persons), and
(b) Recognition of the rights and dignity of persons with disabilities.
Disability is currently recognized as a development concern which requires inclusion as pointed out within the Sustainable Development Goals (SDGs; the National Development Plan (NDP II) 2015/16 – 2019/20; the Social Development Sector Plan (SDSP1) 2015/16-2019/20. Uganda had earlier demonstrated its commitment to protecting and promoting rights of persons with disabilities through the 1995 Constitution with pro -active provisions in the State and Policy Objectives XV1 on Recognition of Rights of Persons with Disabilities to respect, Objective XX1V on Development of Sign Language, Article 32 on Non-discrimination on basis of disability ,among others, Article 35(i) and (ii) stipulates the Right to respect and human dignity and; Taking appropriate measures to ensure their full mental and physical potential respectively, amongst others.
The Persons with Disabilities Act, 2006, makes provisions for the elimination of all forms of discriminations against people with disabilities and towards equal opportunities. The Local Government Act, 1997, Parliamentary Elections Statute, 1996, and the Movement Act, 1998. These laws aim to increase the representation of disabled people in the public sphere. Traffic and Road Safety Act, 1998, prohibits denial of a driving permit on the basis of disability. Uganda Communications Act, 1998, provides for the promotion of research into the development and use of new communications techniques and technologies in favor of persons with disabilities. Workers' Compensation Act, 2000, provides compensation to workers who are injured or disabled through industrial accidents. The National Council for Disability Act (No. 14), 2003, monitors and evaluates the rights of persons with disabilities as set out in international conventions and legal instruments, the Constitution and other laws. The Business, Technical, Vocational Education and Training (BTVET) Act, No. 12, 2008, promotes equitable access to education and training for all disadvantaged groups, including disabled people. National Policy on Disabilities, 2006, provides a human rights-based framework for responding to the needs of persons with disabilities. The Equal Opportunity Act, 2006, and the Employment Act (No. 6), 2006, both prohibit discrimination of persons in employment based on disability. The Universal Primary Education Act makes it financially possible for families to send their disabled children to school by providing free primary education to four children in every family, including disabled children. The Uganda Vision 2025 and the Poverty Eradication Action Program (PEAP), provide a long-term development framework and initiatives aimed at sustaining rapid economic growth and tackling poverty.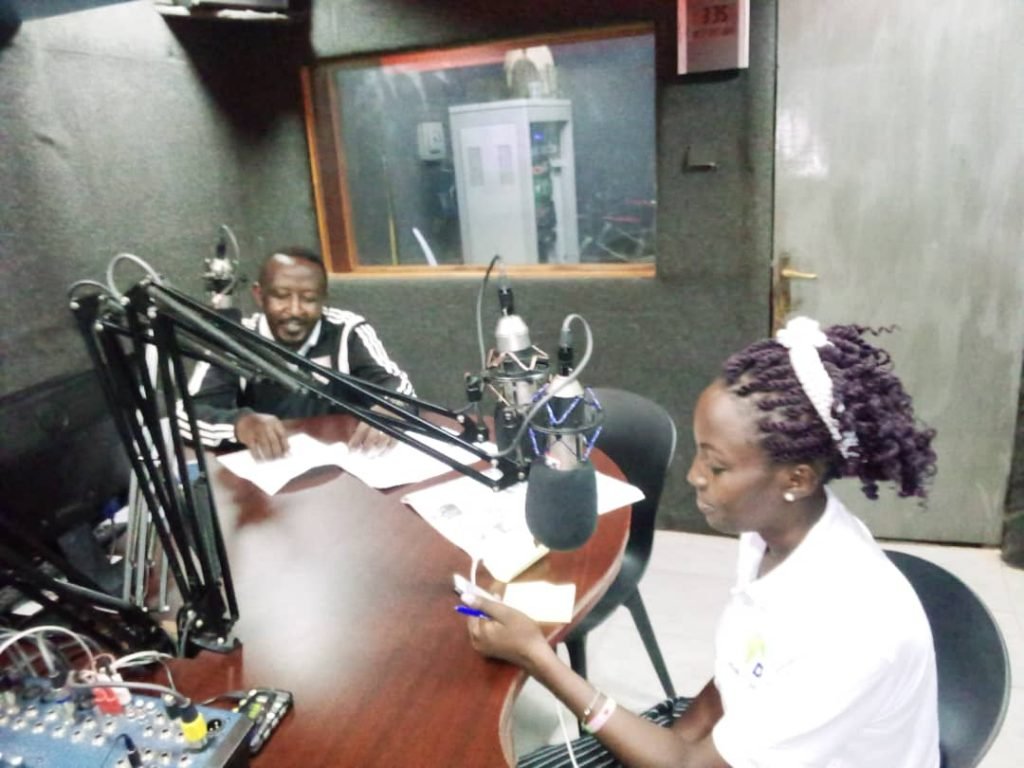 In addition to the above; Uganda, on 25th September, 2008 ratified the UN convention on the Rights of Persons with Disabilities whose purpose, according to Article 1 of the Convention, ―… is to promote, protect and ensure the full and equal enjoyment of all human rights and fundamental freedoms by all persons with disabilities, and to promote respect for their inherent dignity.
All the above attest to the government's will and some degree of commitment to improving the quality of life for the disabled community in Uganda. Therefore, it could be argued that there are no deliberate efforts to frustrate the participation of disabled people in social, political and economic mainstream community programmes.
Data on disability inclusiveness is expected to be collected by the LC 1 vice chairperson who is responsible for the children with disability in the village, the secretary for Persons with Disabilities in the village, The parish chiefs who are government employed personnel to implement government development programs in the parish, Community development officers at Sub county levels who are technical officers responsible for the overall social development activities and programs in the Sub county and the District Community Development Officer who receives these reports and sends them to the respective Ministry. However, this in most cases
In addition, National council for Disability is mandated to monitor and make reports to parliament through the same decentralization system because it is expected to have District Councils and Sub County Councils for Disabilities as per the National Council for Disability Act (2003).L
NGOs and CBOs concerned with issues of disability also make reports to their umbrella organizations and to their development partners and to the relevant Ministries.
Their Issues are also seen accessibility to Classes, Hotels, Storied Buildings, Among others
CHALLENGES IN THE DATA COLLECTION AND REPORTING SYSTEM
The availability of the data collection and reporting systems in the country is hindered by the following challenge;
Negative attitude by the technical officers, leaders/politicians towards the issues of disability inclusiveness and tendency to refer to disability inclusion as an expensive venture
Lack of awareness about the rights of persons with disability, need for disability inclusive reporting and limited knowledge on what to be reported.
Financial and human resources which are not aligned to meet this challenge at all levels of governance which makes it rather hard to come up with real data on disability.
Multi- sectorial coordination for disability and development which is weak
Exclusion of persons with disability in the planning, implementing, monitoring. Evaluation and reporting on programs and activities to bench mark the issues of disability inclusiveness.
RECOMMENDATIONS
Finalize, review, operationalize and report on performance of major policy and legal frameworks such as, Persons with Disabilities Bill 2016, National Policy on Disability, 2003, Draft National Inclusive Education Policy, Mental Health Bill, National ICT Policy on Persons with Disabilities, among others, in line with the Convention on the Rights of Persons with Disabilities and 2030 Agenda.
Mainstream disability in the five thematic areas of the Sustainable Development Goals framework, MDAs and Local Governments as cross cutting issue to be tracked from planning, implementation monitoring and evaluation and develop specific indicators for their reporting.
Establish development funds to cater for unique needs of Persons with disabilities if they are to move along with others.
Popularize guidelines on Disability such as; Guidelines on Disability 2012 and National Disability Inclusive Planning Guidelines 201 which are in line with Sustainable Development Goal and, CRPD Provisions
Rejuvenate and scale up the Community Based Rehabilitation Program to raise awareness, build capacity and promote rehabilitation and rights of PWDS, among others.
Strengthen and build capacity Ministries, Departments and Agencies, Local Governments and Monitoring Bodies to plan, implement, monitor, evaluate and report on disability inclusion.
Include disability in Social Protection Programs especially with particular focus on those with severe and multiple disabilities
Establish and mainstream Disability Information Management Systems across sectors strengthen and National Council for Disability to compile as a source